Press


Feb 24th, 2017

International PT for forensic laboratories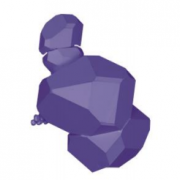 The international proficiency test for forensic laboratories on identification of gunshot residue (GSR) by means of Scanning Electron Microscopy coupled with Energy Dispersive X-ray Spectroscopy (SEM/EDS) will begin shortly.
On behalf of the European Network of Forensic Science (ENFSI), the Data Scientists of QuoData are in charge of the organization and statistical evaluation of the GSR PT. The samples can be evaluated quickly and accurately, using the GSR QC Analysis Web Tool. Participating laboratories can use this web application, which was especially developed for the GSR PT samples, for additional internal quality assurance. The deadline for interested forensic laboratories to apply for the PT is March 31, 2017.
Find out more about various services in the field of interlaboratory studies.