Press


Jul 24th, 2018

Workshop for the evaluation of proficiency tests and method validation studies with PROLab
Fourteen participants deepened their understanding of interlaboratory studies during the workshop from 13 - 15 June 2018 held in Dresden.
In various presentations and exercises with a practical orientation the speakers of QuoData presented contents on everyday issues in the planning, implementation and evaluation of method validation studies and proficiency tests. With the software PROLab, developed by QuoData for the evaluation of interlaboratory tests, real-life example data sets were utilized. The participants got to know significant aspects of international standards such as ISO 13528 and ISO/IEC 17043 in more detail.
With presentations on the implications of ISO/IEC 17025:2017 for PT providers and the presentation of a new approach for the evaluation of qualitative interlaboratory studies with "L-scores", the speakers also highlighted current developments in international standardization as well as future advances.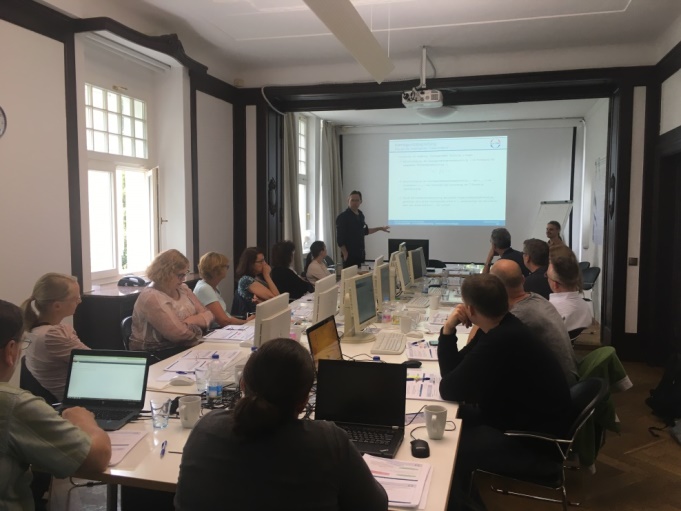 In particular, the presentations regarding the Hampel estimator and the homogeneity and stability testing were praised by the participants. Among them were QuoData's long-term software and service customers and other PT providers as well, which make use of the workshop as an opportunity for training on the subject of proficiency tests in general. All participants were invited to the QuoData summer party to share their ideas with each other as well as QuoData employees and to have a barbecue together.
The workshop is suitable for experienced PT providers and also for beginners because of the open atmosphere and the high competence of the speakers, some of whom are directly involved in international standardisation.
The next workshop on this topic will take place in autumn. From September 19 - 21, QuoData welcomes international PT and EQA providers to the international workshop in Berlin